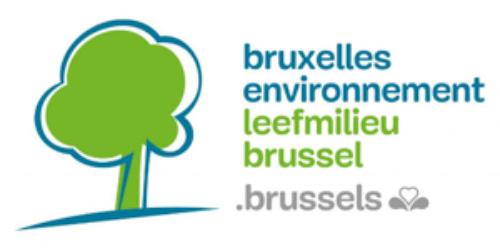 RE-Place is a scientific project funded by the Flemish and Brussels government which aims to collect the available expertise on the use of alternative methods to animal testing, also referred to as 'New Approach Methodologies' (NAMs), in one central database.
This open access database is available for different stakeholders such as the scientific community, the government, regulators, ethical committees and other interested parties. It provides a reliable overview of the available knowledge on NAMs, but also the names of experts who you can contact and research centres where these techniques can be learned in Belgium.
WE NEED YOUR HELP
In order to obtain such an up-to-date and reliable inventory, we need the help of the scientific community in Belgium. We invite you to submit your knowledge on the NAMs in which you have experience via the RE-Place online tool (www.RE-Place.be). These methods do not necessarily have to be developed by yourself, nor by the organization you are working for. Your personal know-how on NAMs is the essential information we are looking for.
WHAT'S IN IT FOR YOU?
By submitting your expertise, you and your organisation can demonstrate your commitment to animal-free innovation and you have many different advantages:
Increasing the visibility of your work to other scientists,
Facilitating the search to be identified as an expert in the field,
Exchanging experiences on the use of NAMs, learning from others and fostering new collaborations,
Allowing the identification of knowledge gaps which will help to better allocate future funding,
And so much more!
WHICH NAMS DOES RE-PLACE COLLECT?
We are collecting information on all NAMs in basic and applied research that avoid the direct use of animals, used as stand-alone or combined with animal experimentation to collect the information of interest. NAMs are thus not necessarily one-by-one replacement methods but can contribute to the overall replacement or reduction of animal testing. They can also be a single step within a broader research strategy.
NAMs thus include different types of:
In vitro and ex vivo methods (e.g. experiments with the use of 2D - 3D cell lines and tissue cultures, Neutral Red Uptake (NRU) Phototoxicity Test, AMES Mutagenicity test, Bovine Corneal Opacity and Permeability (BCOP) assay, …);
In silico modeling (e.g. molecular modeling and mathematical approaches, Physiologically Based Pharmacokinetic (PBPK) models, Quantitative structure-activity relationship (QSAR) models, read across, …);
In chemico techniques (e.g. assays evaluating the reactivity and properties of substances or components);
Alternative in vivo models (e.g. fruit flies, flatworms, early stages of zebrafish, …);

Other innovative techniques (e.g. organ-on-a-chip);

…
DO YOU HAVE ANY QUESTIONS OR NEED HELP?
The RE-Place project is coordinated by the Vrije Universiteit Brussel and Sciensano. More information via the website www.RE-Place.be and on our YouTube Channel.
Do not hesitate to contact info@RE-Place.be or mieke.vanmulders@sciensano.be if you have questions.