SYMPOSIUM 2021 Online • 7+8 October

Are laboratory animals needed in the development of new medicines?
What can we expect from new animal-free technology?
These were the two crucial questions asked to the speakers at the online IC-3Rs Symposium that took place on 7-8 October 2021. IC-3Rs stands for the Innovation Centre which was created at the VUB in the field of 3Rs (Replacement, Reduction, Refinement) and will continue to expand thanks to the support of philanthropist Mireille Aerens. IC-3Rs is committed to using fewer animals where scientifically possible and to increase the focus on integrating non-animal alternative methods in basic and applied research, the areas where most animals are used worldwide. The Symposium was attended by more than 400 registered participants from 36 different countries, from all over the world, which clearly shows the importance of this topic. The Symposium was introduced by Minister Bernard Clerfayt, responsible for animal welfare in the Brussels region.
Can we develop new medicines without animals today?  All the experts clearly agreed: this is not yet possible today, but we can carry out parts of the research without the use of animals by introducing in vitro methods especially sophisticated cultures of human cells which provide useful mechanistic information. A lot is expected of 'organ-on-chip' technology, where human cells from different organs are brought into contact with each other via microfluidic channels. Human target cells can be obtained by stem cell technology, a method that has also been applied at the VUB for several years. Today, the 'best science' is a well-considered combination of in vivo and in vitro methodology, and the follow up of new developments is crucial so that non-animal techniques can be incorporated as soon as they are well established and available.
Moderators were Prof. Vera Rogiers (VUB/IC-3Rs) and Dr Bernward Garthoff (BIO.NRW_Clustermanagement)
Certificate of attendance will be issued for a 2-day participation.
Re-view the 2021 Symposium
Welcome to the 2021 IC-3Rs Symposium by Minister Bernard Clerfayt
Non-clinical testing of human medicinal products: challenges and opportunities for regulatory acceptance of 3Rs
SONJA BEKEN, Coordinator non-clinical evaluators, senior GMP inspector at the Federal Agency for Medicines and Health Products, Brussels, BE 
The relevance of animal models and alternatives in nonclinical safety testing and human risk assessment for pharmaceuticals
ROBERT MADER, Senior Principal Scientist ROCHE Pharma Research and Early Development, ROCHE Innovation Center, Basle, CH
Hope for in vitro alternatives in developmental and reproductive toxicology?
GIEL HENDRIKS, CEO Toxys, The Hague, NL 
Human-relevant models: the case of Alzheimer's and Parkinson's disease
LIESBETH AERTS, Senior Researcher Biomedical Sciences-Science Communicator KUL/VIB-Infopunt Proefdieronderzoek, BE
JANNY VAN DEN EYNDEN-VAN RAAY, Managing Director at hDMT, Organ-on-Chip Consortium, Eindhoven, NL    
Species differences in the mechanism of action of drugs on the thyroid function
DIANA KARWELAT, PhD candidate, Advanced Cellular Models presenting on behalf of THOMAS STEGER-HARTMANN, Head of Investigational Toxicology, Bayer Pharmaceuticals, Berlin & Wuppertal, DE
Stem cells as source of human target cells
MUSTAPHA NAJIMI, Senior Research Associate at the Laboratory of Pediatric Hepatology & Cell Therapy at the UCL, Brussels, BE
Human self-testing of experimental drugs? Vaccines in pandemic times
CHRISTA THÖNE-REINEKE, Professor and Head of Institute, Veterinary specialist in Laboratory Animal Science and Physiology, University of Berlin, Chair of the Scientific Committee for the Bf3R, Berlin, DE
RE-Place: the central database for Replacement Methodology for which Expertise exists in Belgium
BIRGIT MERTENS, Senior Researcher Risk and Health Impact Assessment at Sciensano, Brussels, BE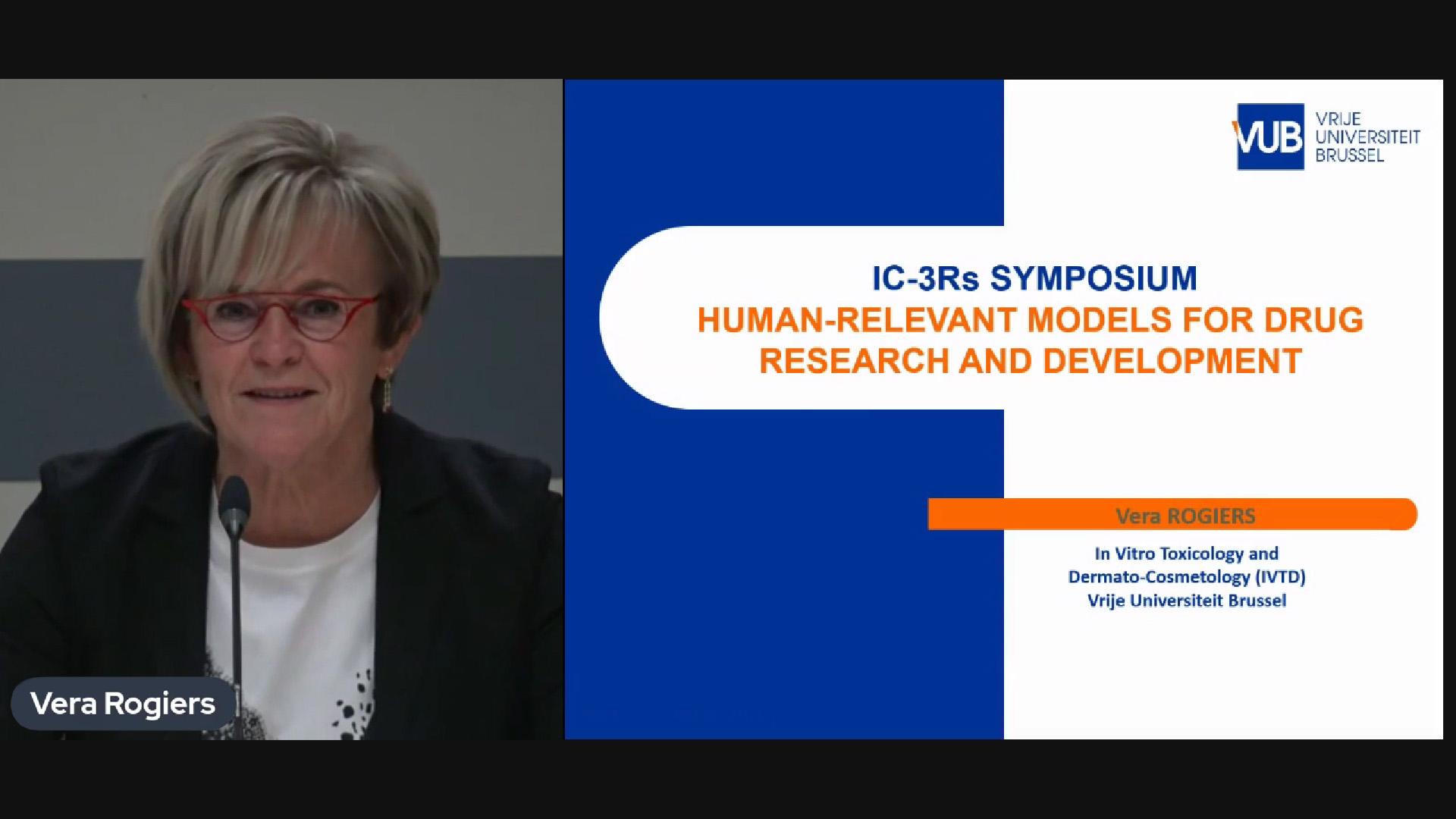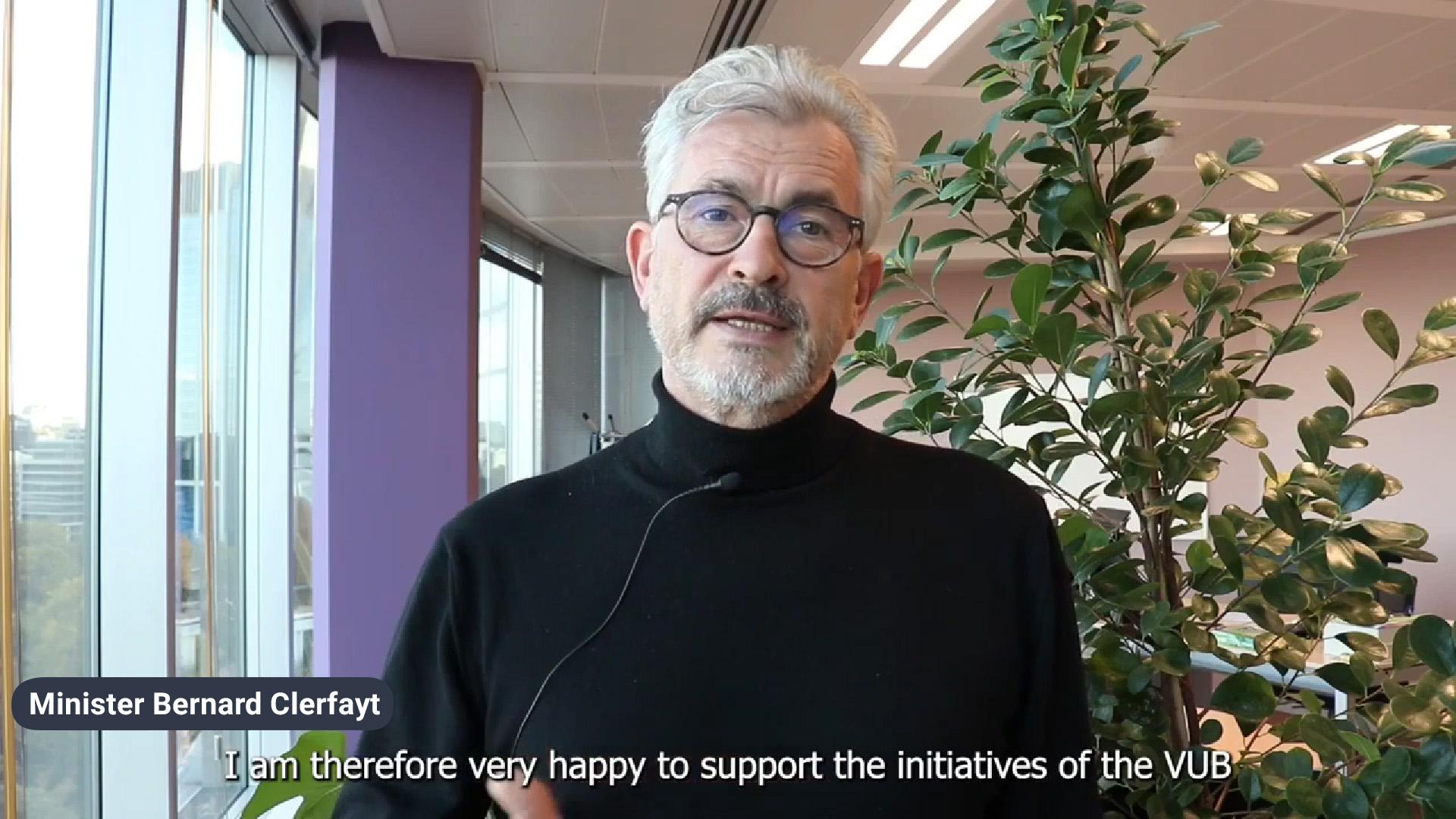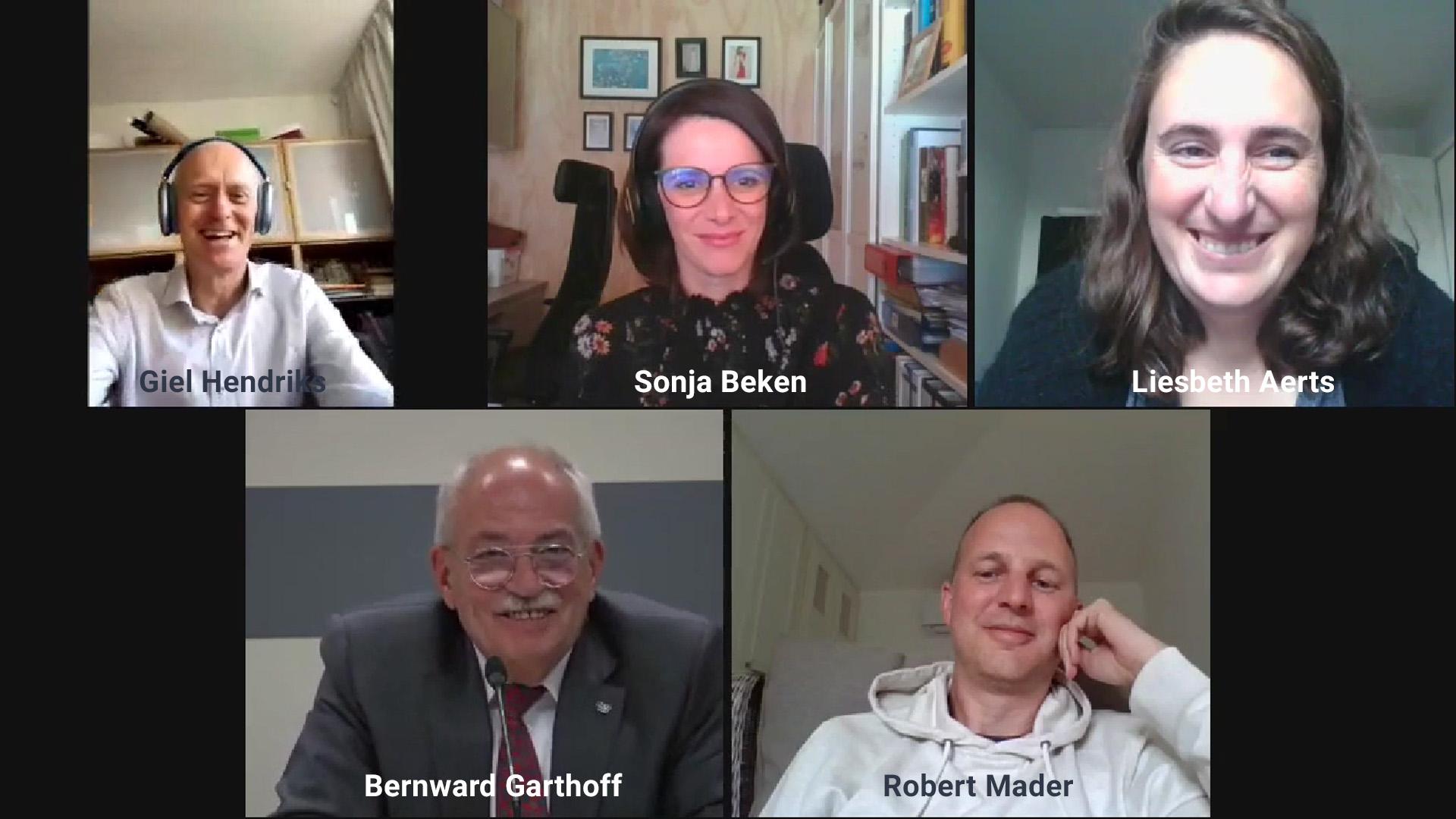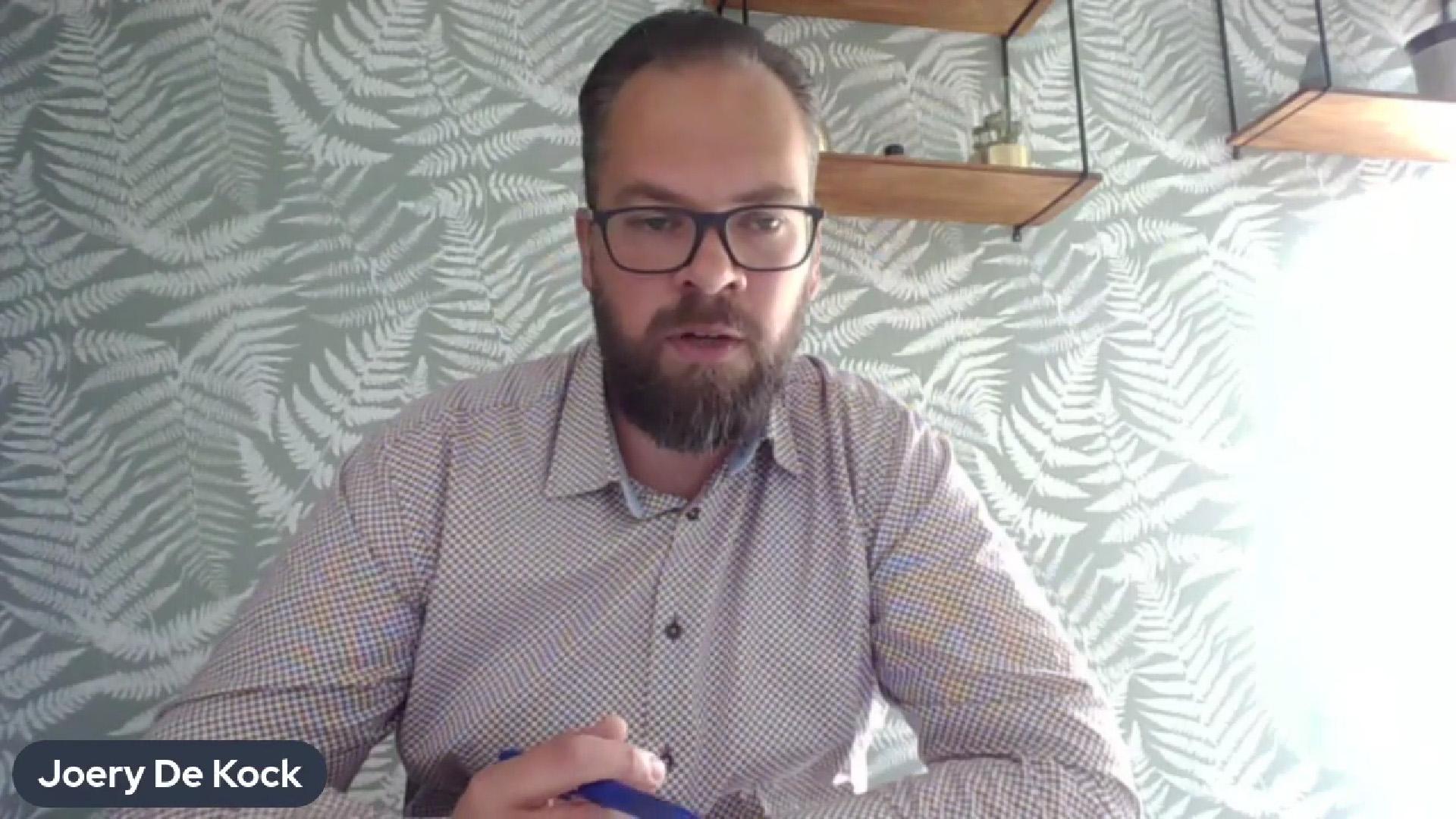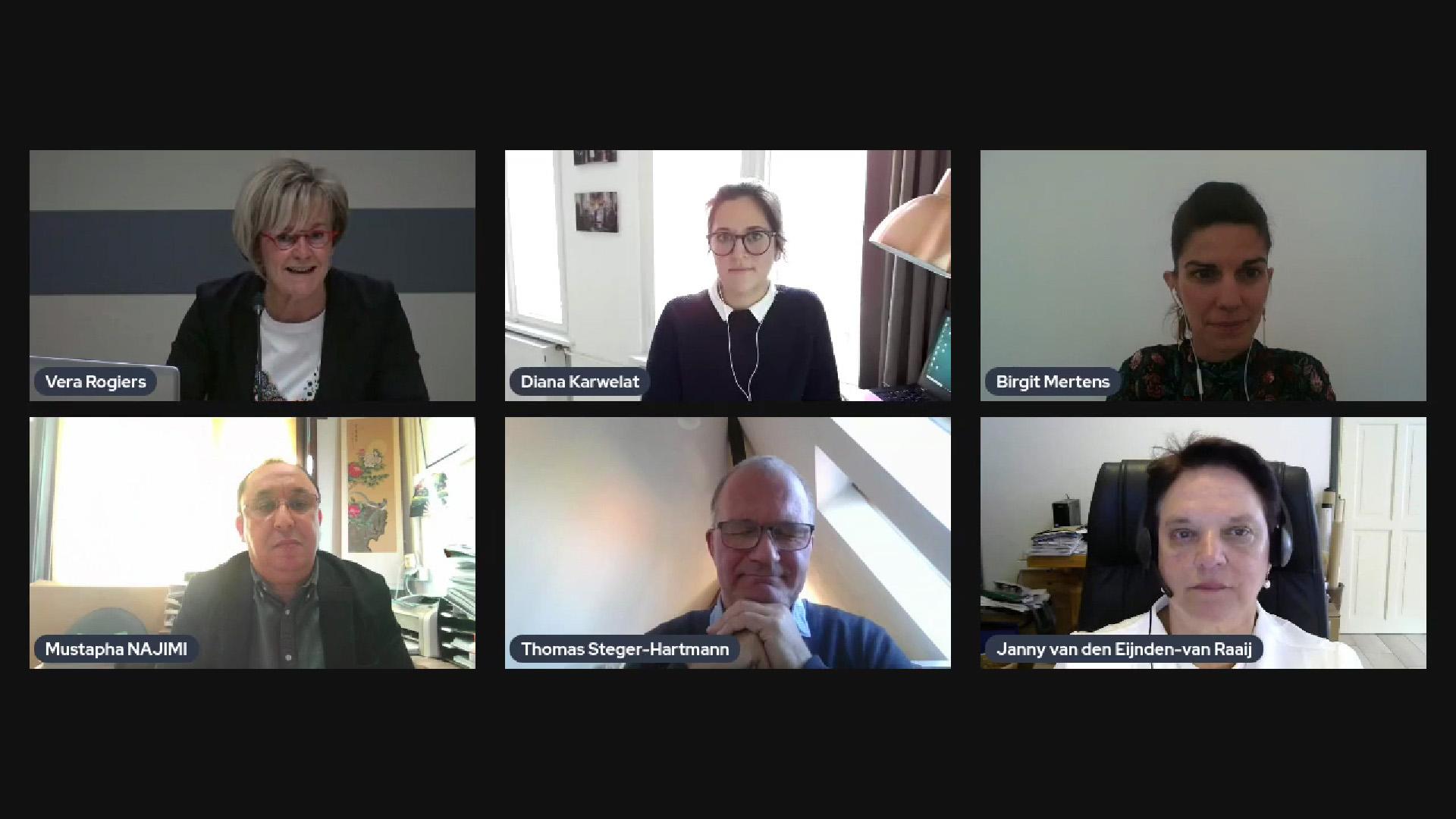 Sponsors of the 2021 Symposium
Young Scientists Awards 2021
All submitted pitches were available for viewing throughout the whole Symposium via the Hopin Platform. People were able to view the videos and ask questions. 
Researchers were invited to submit an abstract within the 3R-framework in its broadest sense:
Drug development and research; toxicology; risk assessment, ….

Organ-on-chip; 2D- and 3D-culture; in silico  methodology; …

Stem cell technology,…..
Jury Prize for Best Virtual Presentation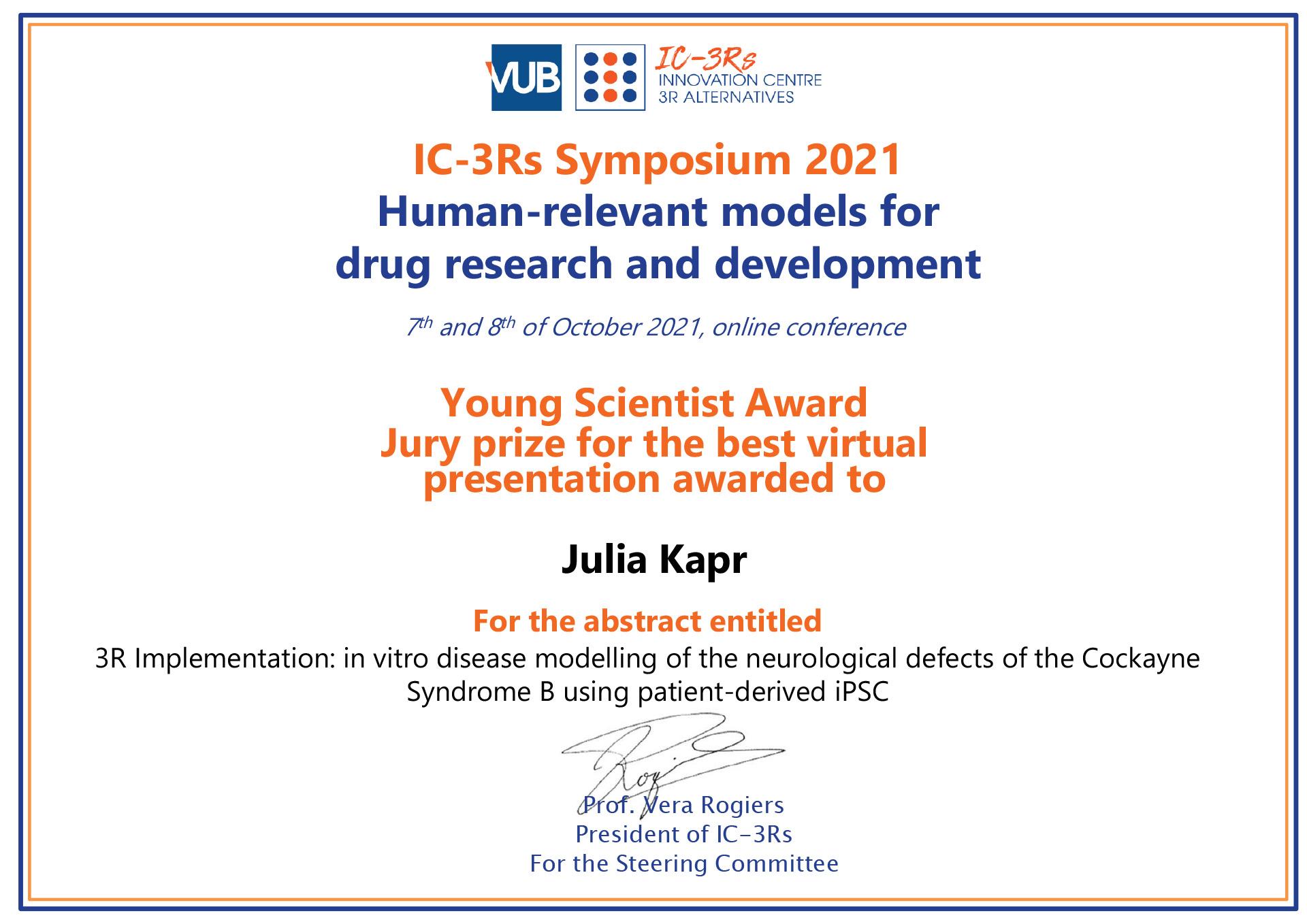 Public Prize for Best Virtual Presentation
Mice innate-like B-1 lymphocytes accumulate in the lungs and promote particle-induced granuloma formation in vitro and immune responses beside macrophages
A cost-effective platform to generate cardiospheres from co-cultured cardiomyocytes and cardiac fibroblast for disease modelling
Bioactivation capacity of the zebrafish embryo model
In silico-in vitro cardiovascular simulator
Lung tumor spheroids for onco-immunological research
In vitro toxicity of Helleborus extract
Optimizing CAR-T-cell therapy using 3D tumor models and real-time cell imaging
Scientific solution for the gap in translational medicine: Skin model platform with melanoma or 3D Melanoma
Use of a cardiovascular hybrid simulator as a support decision system for ventricular assist device therapy
Large scale toxicoepigenetics on histones: a mass spectrometry-based screening assay applied to developmental toxicity
Information request
Request more information about the: IC-3Rs platform, symposium and Sponsorship opportunities.
Please note, attendance at the symposium is free of charge. Registration is obligatory.
Certificate of attendance will be issued for a 2-day participation.