in collaboration with Sciensano funded by the Departments Animal Welfare of the Flemish region (Department 'Omgeving') and Brussels region (former Kabinet Debaets, current cabinet Clerfayt)
RE-Place is a scientific project of the Flemish and Brussels Capital regions which aims to centralize the available knowledge on the use of alternative methods to animal testing, also referred to as 'New Approach Methodologies' (NAMs), in Belgium. The collected information is integrated in an open access database which can be freely accessed by the scientific community, the government, regulators, ethical committees and other interested parties. The RE-Place database not only provides a reliable overview of the available expertise on NAMS, but also the names of experts who you can contact and research centres where these techniques can be learned. By facilitating access to the available knowledge and improving communication, RE-Place will grow as a powerful tool to stimulate the use of NAMs and promote their (further) development.
The 'News and Events' section of the RE-Place website provides information on the latest developments and events happening in the field of NAMs.
Current status of the RE-Place database comprising expertise on the use of NAMs in Belgium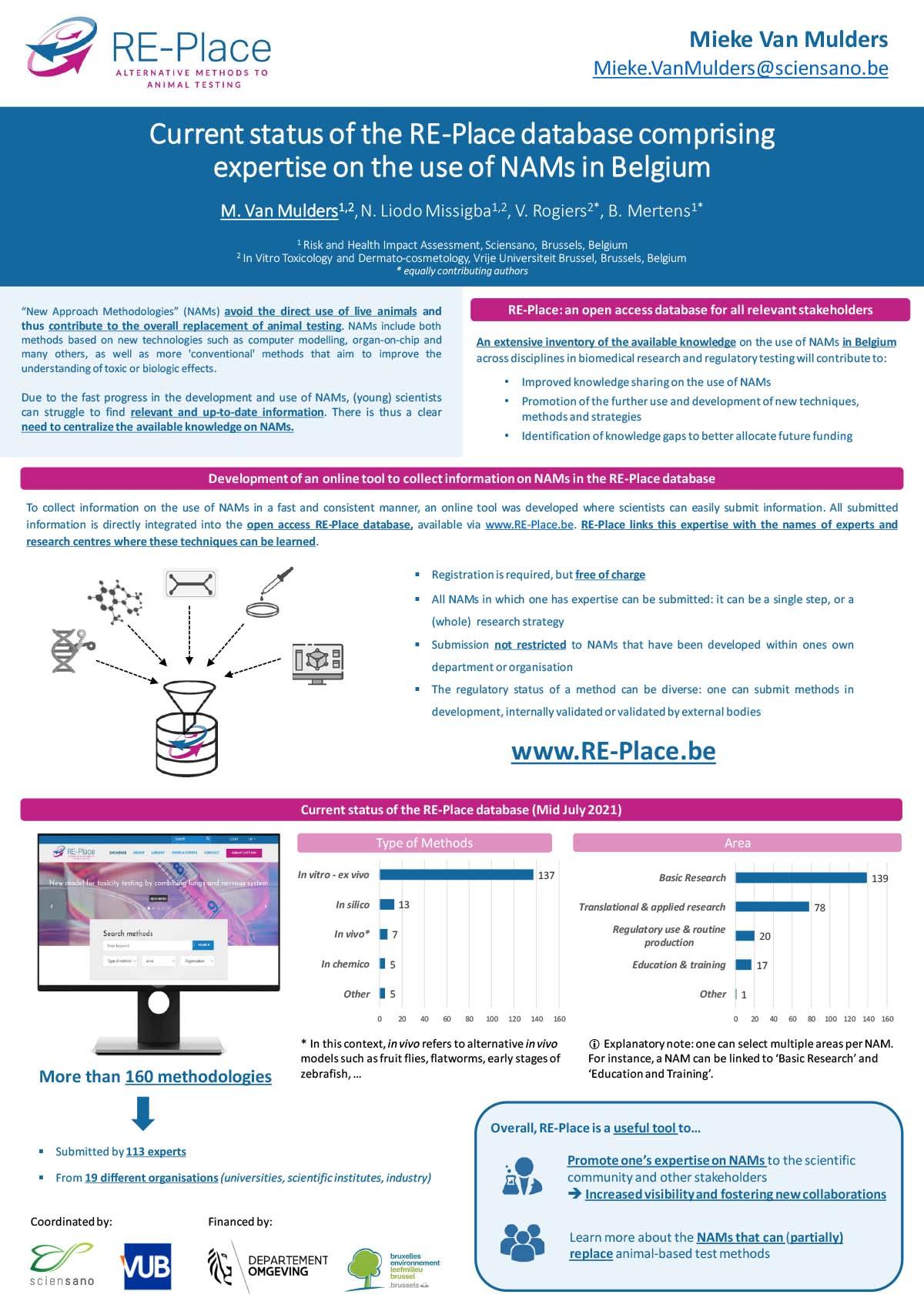 in collaboration with Sciensano funded by the Flemish region (Department 'Omgeving')
Evaluation of the genotoxic potential of additional compounds with GENOMARK biomarker to finalize pre-submission dossier for EURL ECVAM (2021-2022).
More coming soon.